This is Gravensteen Castle as viewed from the water. You can also visit inside.

These original guildhalls were key to Ghent's history as a major trading port.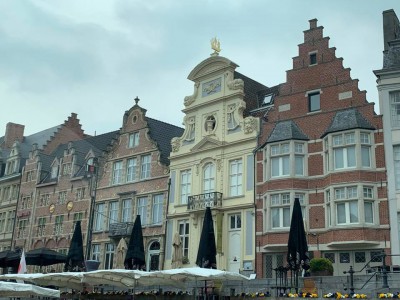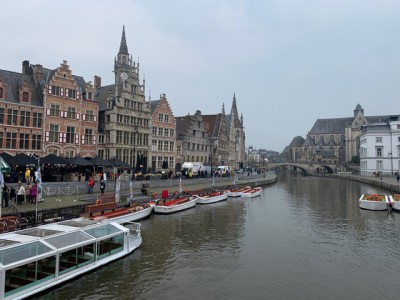 This is a view of the three towers of Ghent. The tallest, standing at 91-metre-tall, is the belfry of Ghent, the tallest belfry in Belgium. It is one of three medieval towers that overlook the old city centre of Ghent, Belgium, the other two belonging to St.Bravo Cathedral and St. Nicholas' Church.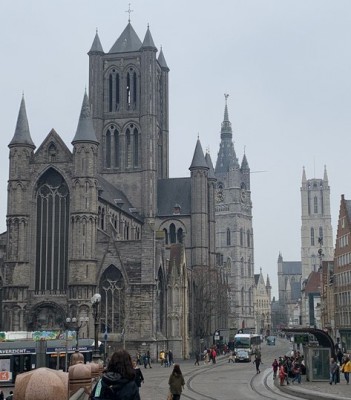 The Ghent Altarpiece, otherwise know as "The Adoration of the Mystic Lamb"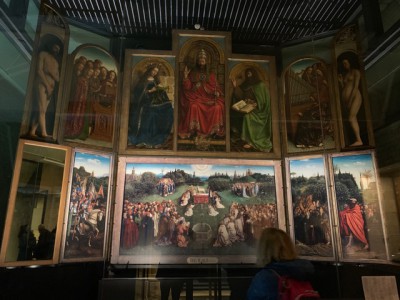 St. Bravos Cathedral, home to the Altarpiece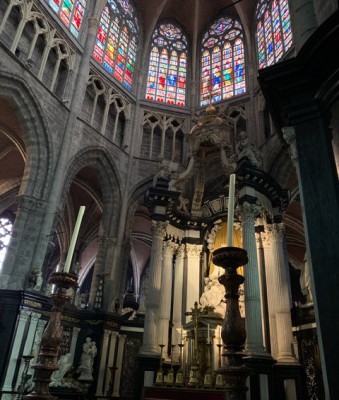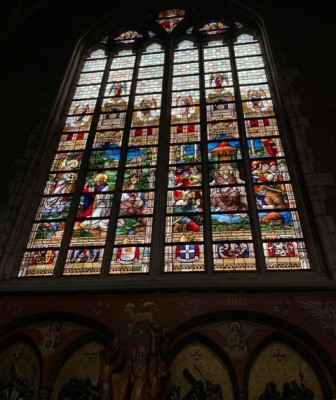 St. Nicholas Church